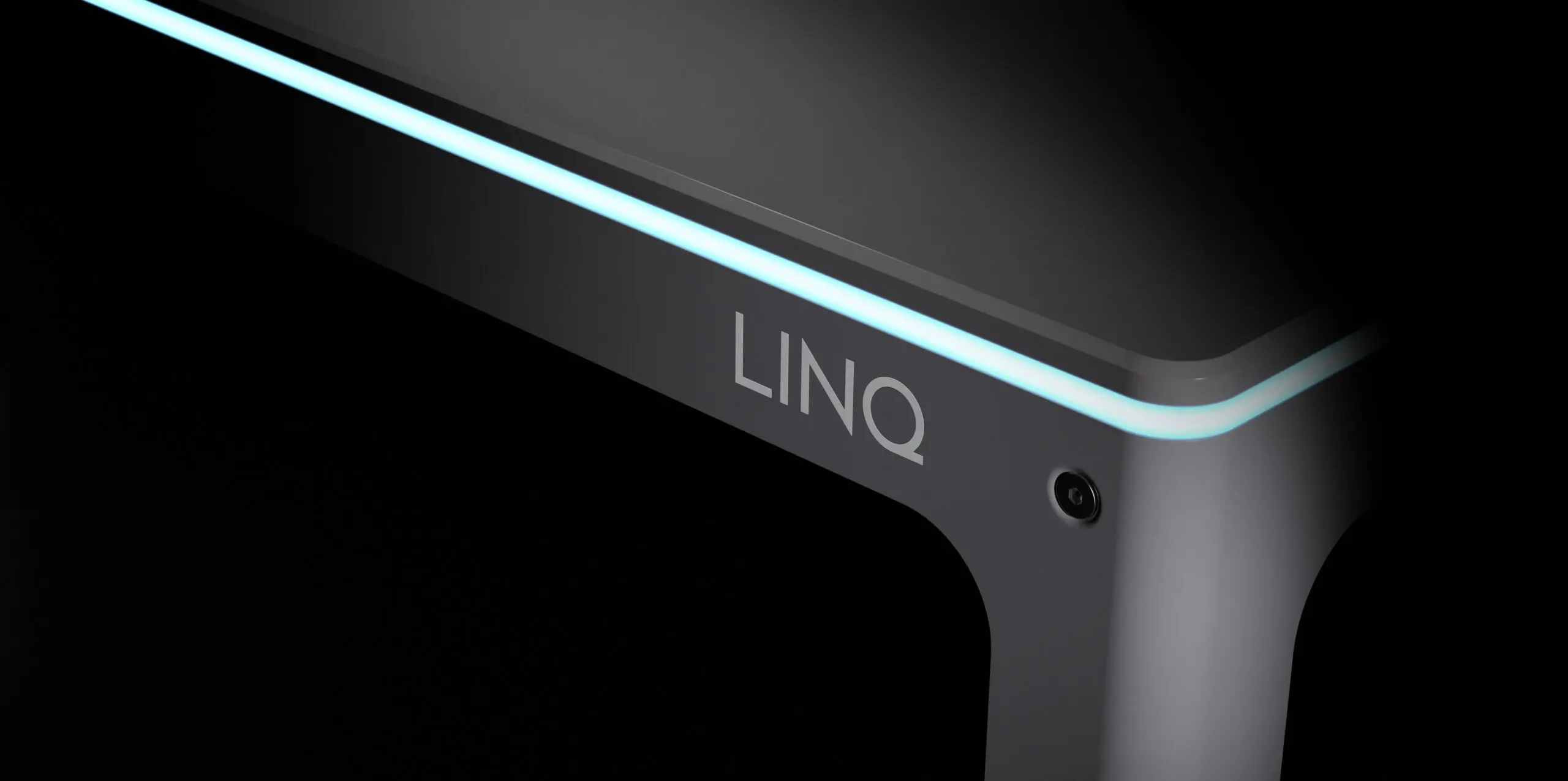 From robot arms to automation platforms: the future of laboratory tech
Since the last time we talked, Automata and our customers have achieved a lot.
More live working hours
Our customers are on track for LINQ to run 20 times more live workflow hours in 2023
More labs with LINQ
We expect to deploy five times more systems this year vs. last, and three times that next year
Wider automation adoption
Working with clients from global biopharma and biotech, hospitals, CROs, CDMOs, and reference labs
And now I'm excited to say we've secured a further $40m investment to support the life sciences even more.
Our journey to lab automation
We started Automata with a simple but audacious goal: to transform industries by driving the use of robotics and automation, reshaping how they work, innovate and grow. However, that journey unfolded in a far more unpredictable manner than we expected.
What initially started as an exploration of gearbox and robot design led to working with small-scale manufacturing shops, global automotive giants, electronics manufacturers, and laboratories.
How it started…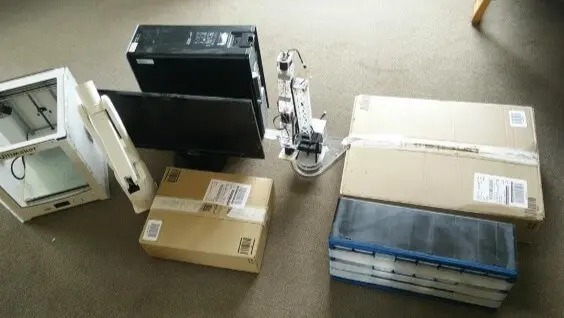 …how it's going!
What was inspiring during that phase of Automata was seeing the positive impact that automation could have on the customers adopting it; the frustrating part was how rare that real adoption was. More often than not, we walked into manufacturing floors and laboratories to find automation systems idle, gathering dust. This is why Automata's sole focus on revolutionising how wet labs work has been such an exciting transition for us.
Bio is having its moment, but…
It's easy to assume that the state of these labs would reflect the cutting-edge work that they are part of. That isn't what we found
Life sciences is a field at the forefront of improving the quality of life for individuals around the world, and today, the progress of the life sciences is nothing short of awe-inspiring. Breakthroughs in genomics, precision medicine, and biotechnology are revolutionising our understanding of human health and disease, while AI-driven drug discovery is enabling the development of new therapies and discoveries. That being said, when working with wet labs we had two immediate and sobering observations:
1) We want human cells in the system, not humans running the system
At the heart of all these incredible organisations working on breakthroughs are wet labs, and it's easy to assume that the state of these labs would reflect the cutting-edge work that they are part of. That isn't what we found.
Wet labs still tend to be manually run, places where researchers painstakingly conduct experiments and rely on subjective observations, while lab techs view lab work as a 'tour of duty' or rite of passage you have to go through. Combined with a serious shortage of lab staff – and lab real estate – across the board, this level of manual intervention isn't sustainable, let alone scalable.
2) Biology in, data out
An assumption we had was that the life sciences industry is a biology in, biology out endeavour; instead, we found that in the majority of cases, it's biology in, data out.
A lab's capability to ensure consistent, quality and useable data is being produced at each stage of an experiment is crucial in order to achieve repeatable results that can be scaled effectively.
But again, we found that manually run labs were low-fidelity environments, running workflows with poor reproducibility using basic tooling.
Data is still often recorded by hand, instead of using technology to be the impressive data factories we knew they could be.
Even worse considering the vast datasets produced in fields such as genomics, proteomics, and metabolomics, basic tooling and lack of data integration is an increasingly serious bottleneck and potential failure point.
The bio/tech stack
The rise of automation, high-throughput technologies, sensor and data integration in wet labs represents a paradigm shift in the field of scientific work
What's exciting is that this realisation is happening at an interesting moment, where the sciences are transitioning to their 'scale' era, where the pace and size at which you need to run experimentation is out-competing the capacity of your processes and team.
The rise of automation, high-throughput technologies, sensor and data integration in wet labs represents a paradigm shift in the field of scientific work. These technologies, coupled with the seamless integration of data production and analytics, are ushering in a new era of efficiency, precision and scale. Automated labs can now perform repetitive tasks with unparalleled accuracy, liberating scientists to focus on more intricate aspects of their research.
Moreover, the data generated in these automated processes can be instantly captured, analysed and visualised – at scale. That not only accelerates the pace of scientific discovery but also opens the door to the machine learning and artificial intelligence applications that are just starting to transform the way diagnostics, drug discovery and research is carried out.
Enter LINQ
At Automata, we felt that promise was hampered by the lack of innovation and product development happening in lab automation, leaving scientists reliant on custom integrations, point solutions and increasingly inadequate software and infrastructure. We felt that what the industry needed was a lab automation platform that defined how you design, interact with and understand your workflows and lab operations.
In order to truly develop a platform, we knew LINQ users needed to:
Deploy and expand automation infrastructure in an existing lab just as easily as in a brand-new lab
Rapidly and easily develop protocols
Schedule and run any combination of single batch, single workflow; multi-batch, single workflow; multi-batch, multi workflow etc
Access information from those runs quickly, to inform future runs and assist in the quality control of their results
Pipe data flows into their upstream tooling, whether that be ELNs, LIMs or bioanalytics platforms
This is why we built LINQ, our vertically integrated lab automation platform.
LINQ consists of modular robotic benches that leverage the last five years of robotic and hardware know-how in Automata; a modern and powerful scheduling engine; and a flexible and scalable data backend. 
Our LINQ platforms are already working hard in labs achieving transformative results for our customers such as:
genomics oncology lab
More square foot capacity
Plus, 50,000 more annual screenings and a 65% reduction in manual interactions
biotech ipsc workflows
increase in scale
Allowing for accelerated drug discovery
cro elisa plate runs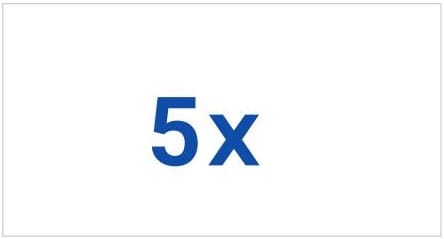 more plates run daily
Plus an increase in data points, from three to 39 per plate
Now's the time for automation
The phrase "product-market fit" is familiar to all founders. However, our journey at Automata has also shown the significance of "team-mission fit."
Personally, I lost a parent to cancer a couple of years ago, so to now get the chance to work with biotechs developing new cancer therapeutics, and with the NHS on scaling genomics in oncology, makes me feel truly privileged. Yes to be working on this opportunity, at this moment in life science, but most importantly to be doing it with the team we've built at Automata.
As our mission progresses, I'm thrilled to announce that we've raised $40M led by Dimension, with participation from AP Moller, Octopus Ventures, Isomer Capital, Hummingbird Ventures, Possible Ventures and Aldea Ventures.
This will allow Automata to continue to focus on our increasingly global deployments – especially in the US – as well as scaling our investments to build a category-defining lab automation platform.
If you're interested in joining us on this exciting journey, please get in touch. We're just getting started!
🚀🤖🧬
Mostafa