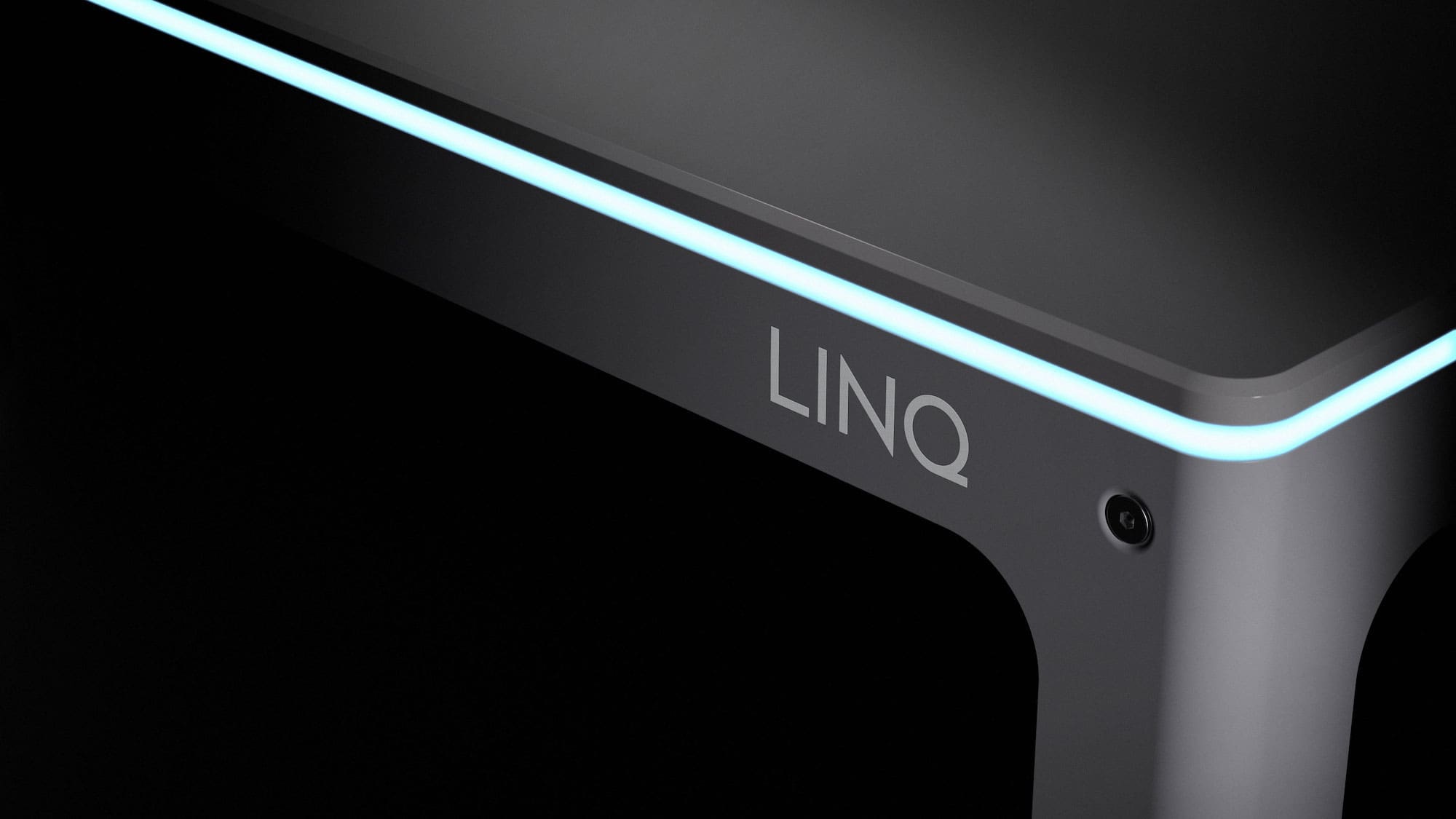 Automata LINQ
The solution to fully automating your lab, robotically and digitally
The robotic connection: LINQ Bench
The world's first fully-automated lab bench that fits into the same space as a regular lab bench, while automating your workflows – end-to-end.
Automation that fits into your lab, no matter the size or shape
Adapt and scale your solution as your lab grows and evolves
Eliminate human error and unplanned downtime
The digital connection: LINQ Cloud
LINQ Cloud connects your physical and digital environments enabling your lab to realise it's ambitions, now, and in the future.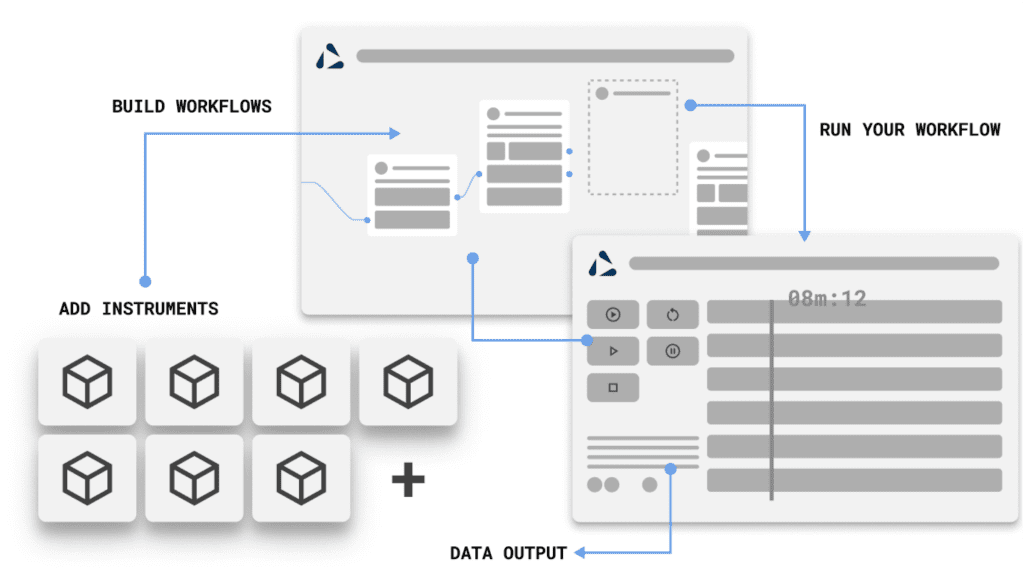 Automate your SOP and data flows on a digital whiteboard
LINQ's intuitive whiteboard-style interface mimics the way your people already work, making adoption and transition to LINQ seamless. Bridge the gap between online and offline development, problem-solving and ambition.

Quickly draft, visualise and adapt workflows as fast as the science moves.
Collaborate and monitor, wherever you are
LINQ Cloud creates a central source of truth for your lab in the cloud.

For in-house teams looking to make collaboration easier, or global operations that need to apply workflows consistently, LINQ Cloud can help you provide critical context, create repeatability, and maintain traceability – anywhere, all the time.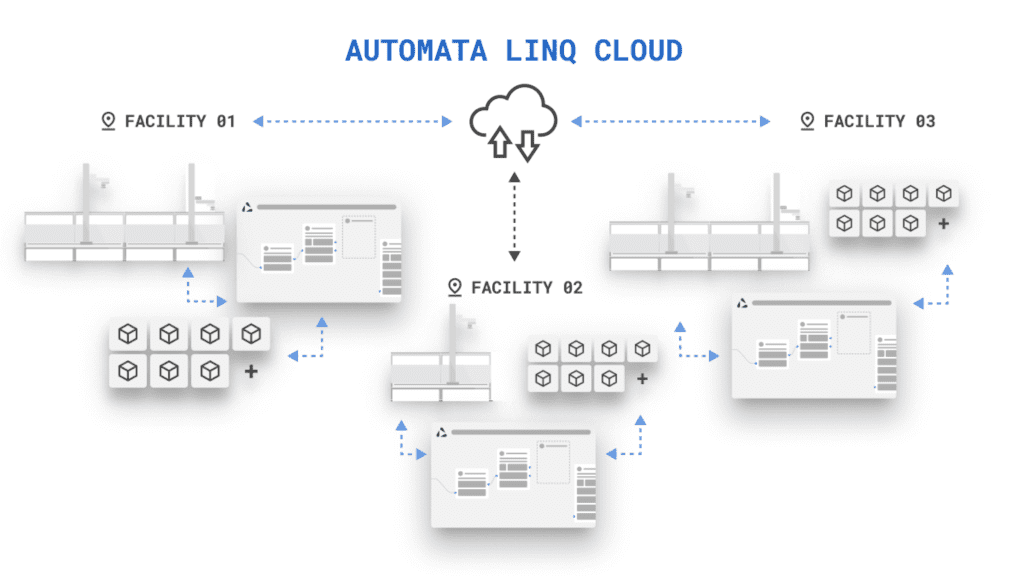 Customise your workflows with python nodes
LINQ Cloud provides the perfect balance between controlled access and design, and completely customisable nodes using Python.
Run the numbers
Unlock your potential
Increase in throughput, from 50-250 plates a day
Scale your lab's throughput, while you deliver more data of better quality with open, integrated automation.
Unlock your People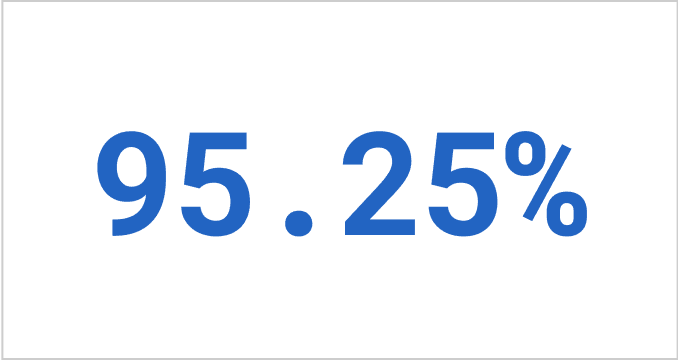 Reduction in manual interactions
Eliminate repetitive manual steps and out-of-hours work. Your people are empowered to focus on what really matters with truly hands-free automation.
Unlock your space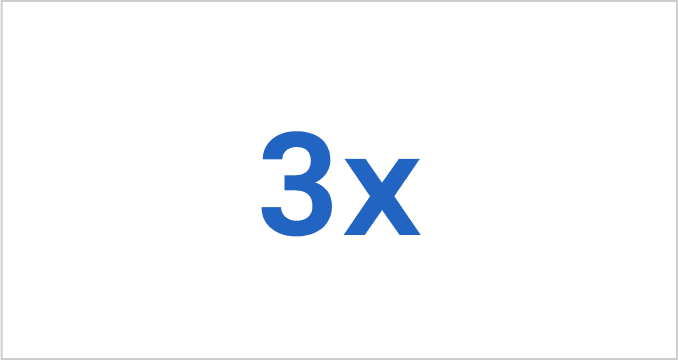 Increase in throughput in the same space
Reap the rewards of lab automation today, without disrupting your current lab space or your existing staff.
Application of Automata LINQ
Genomics
With benchtop automation, genomics labs are limited in their ability to scale, and risk errors and contamination.
At Automata, we believe that in order to usher in the coming genomics revolution, labs need to think about automation differently. They need to embrace open, integrated automation, allowing lab workers to enjoy full walkaway time by robotically and digitally connecting steps in genomics workflows.
Cell Biology
Automation is essential to allow cell biology labs to scale over the coming years. While many cell biology labs use automated instruments to eliminate manual tasks, such as plate handling, highly-trained lab technicians are still spending hours each day tending to these machines.
As a result, cell biology labs are limited in their ability to scale with most benchtop automation.

How we will work with you and your lab
01
Scoping
Our understanding of your requirements:
What to automate
SLAs to be met
Stakeholder expectations
02
Design
Our Solutions Architects develop and demonstrate a solution to meet your requirements
03
Deployment
Installation, testing, validation and operational handover of the solution at your facility
04
OPERATION
Business As Usual with your in-house Operations team using the solution in production
05
OPTIMISATION
Maintaining the solution and implementing performance improvements or additional use cases
Get started on your automation journey
Some of our clients
News and insights
Stay connected