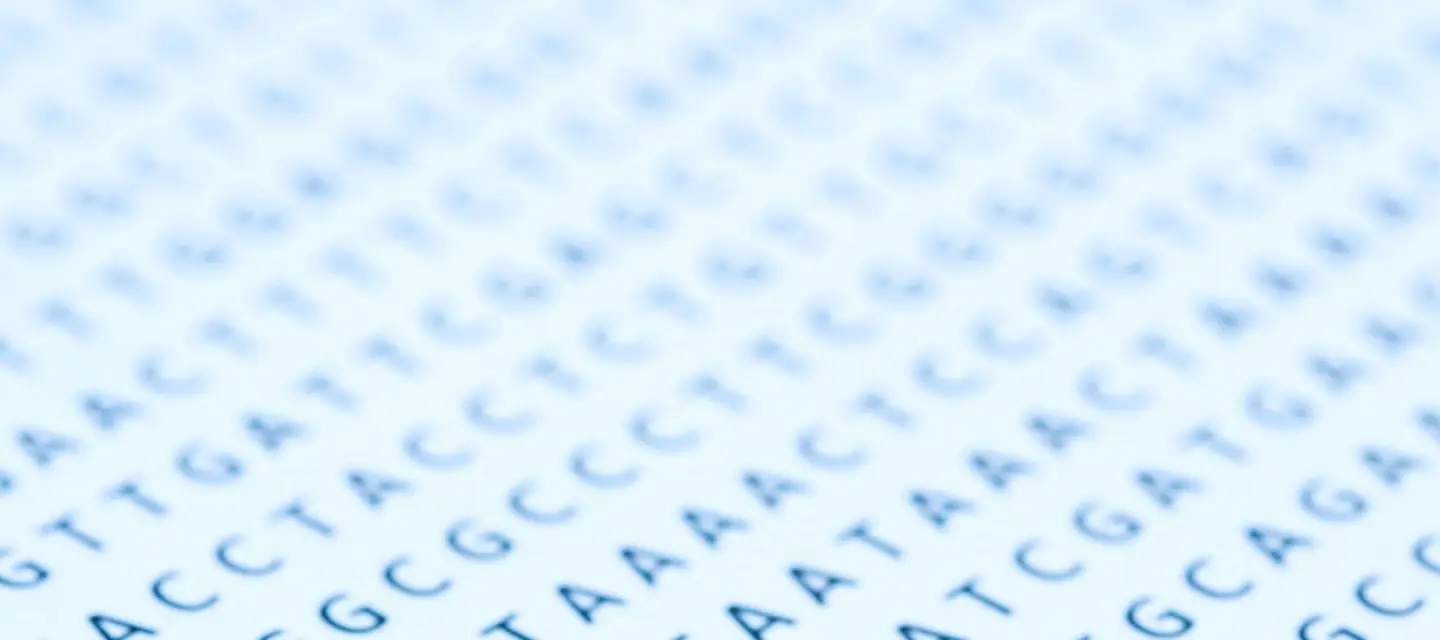 Scale and standardise nucleic acid extraction and quality control
Integrated nucleic acid extraction and quality control
Specialised benchtop automation in sequencing workflows have made nucleic acid extraction, and the associated quality control, faster and more reliable.
Yet, highly skilled laboratory technicians are still required to tend to these instruments, and with each interaction comes an increased risk of error. In addition, to scale throughput, labs need more instruments, more staff, and more lab space.
Open integrated automation solutions like Automata's LINQ help sequencing labs achieve scale up and standardisation in the same space, giving scientists back more time to think, analyse and report.
Processing 1,800 samples a day within 100 square feet
One Automata customer looking to increase throughput 400% was limited by their lab size and associated quality control time.
Using their current benchtop solution, processing the target 1,800 samples a day would require three additional employees, three additional extractors, and an additional qPCR machine.
With LINQ, the same throughput could be achieved with one technician, across one automated workcell, within a space of 100sq ft.
Benchtop instrumentation vs. LINQ solution
Do more with less
Fewer manual processes
Lower lab costs
Adaptable solutions
The LINQ automation platform fits around your current workflows and can integrate existing devices within the same footprint of a standard lab bench.
It's flexible, modular design means it's suitable for any size lab, whether you need to automate a single extraction workcell or a whole extraction and quality control workflow, automation with LINQ ensures you can add workcells, different instrumentation and additional bench numbers as your throughput demands and chemistries change.
Extraction only
This two bench extraction workcell maximises space while significantly increasing throughput.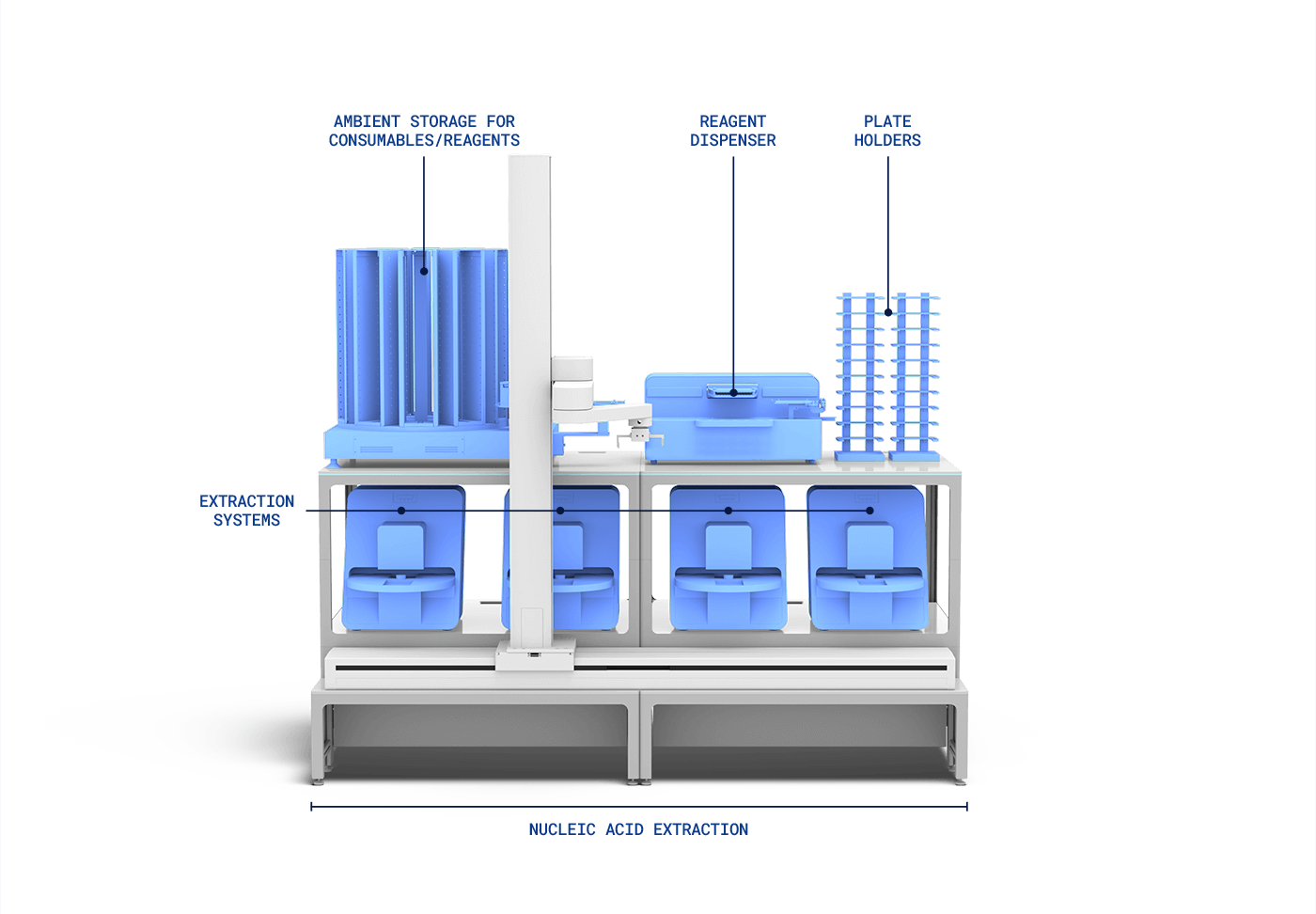 AUTOMATA'S RESULTS
3,000 samples extracted in 8 hours
400% increase in throughput
95% reduction in manual interactions
96% reduction in hands-on time
Extraction and qPCR quantification
This integrated extraction and QC workflow provides a high volume of quantification results using a high throughput qPCR instrument.
AUTOMATA'S RESULTS
1,800 samples extracted and QC'd in 8 hours
500% throughput increase
99% reduction in manual interactions
98% reduction in hands-on time
Extraction and fluorescence-based quantification
This solution offers both extraction and QC, and uses a fluorescence plate reader to improve turnaround and walk away time.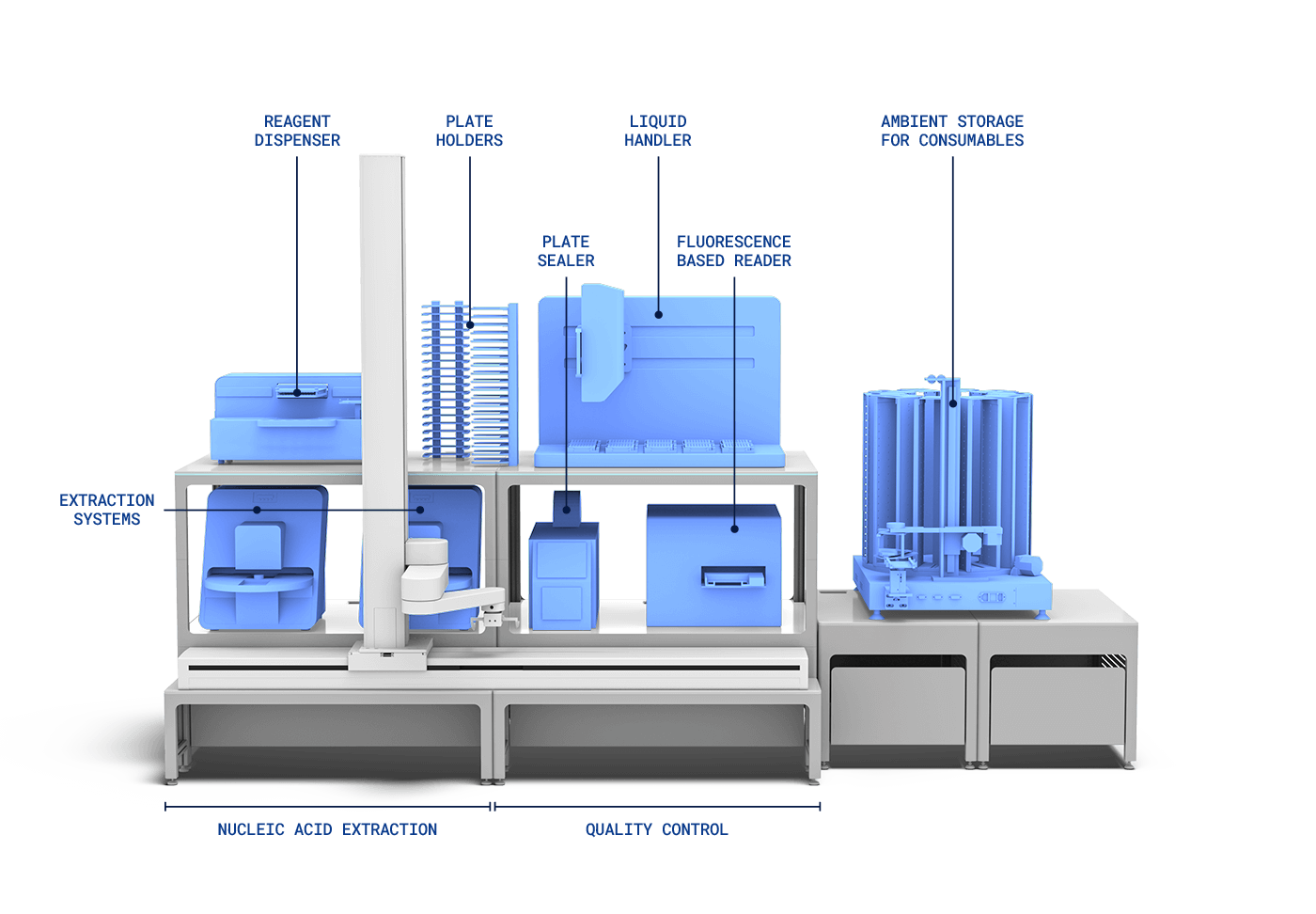 AUTOMATA'S RESULTS
1,400 samples extracted and QC'd in 8 hours
400% throughput increase
99% reduction in manual interactions
98% reduction in hands-on time
LINQ: automation that adapts with your workflows
Find out how we can help you unlock the potential of your lab today
Nucleic Acid Extraction FAQs
Here are a few answers to some frequently asked questions
Bulk reagents can be loaded onto the dispenser and the plates will be prepared on the workcell, provided enough plates are loaded in the hotel.
The workflow can be run to suit the throughput of that day; not all of the extractors need to be used at once for the workcell to function.
No. We can automate absorbance measurement (optical density), and fluorescence spectroscopy using fluorescent DNA-binding dyes, or capillary electrophoresis (CE) systems. The qPCR and fluorescence plate reader are shown as examples and other instrumentations and chemistries can be integrated in their place.
Using integrated automation several extractors can be used at once, paralleling the extraction of 96-well plates without increasing the scientist's manual touchpoints. This means for one set-up of our workcell several 96-well plates can be extracted in under 2 hours.
Get in touch, we're here to help