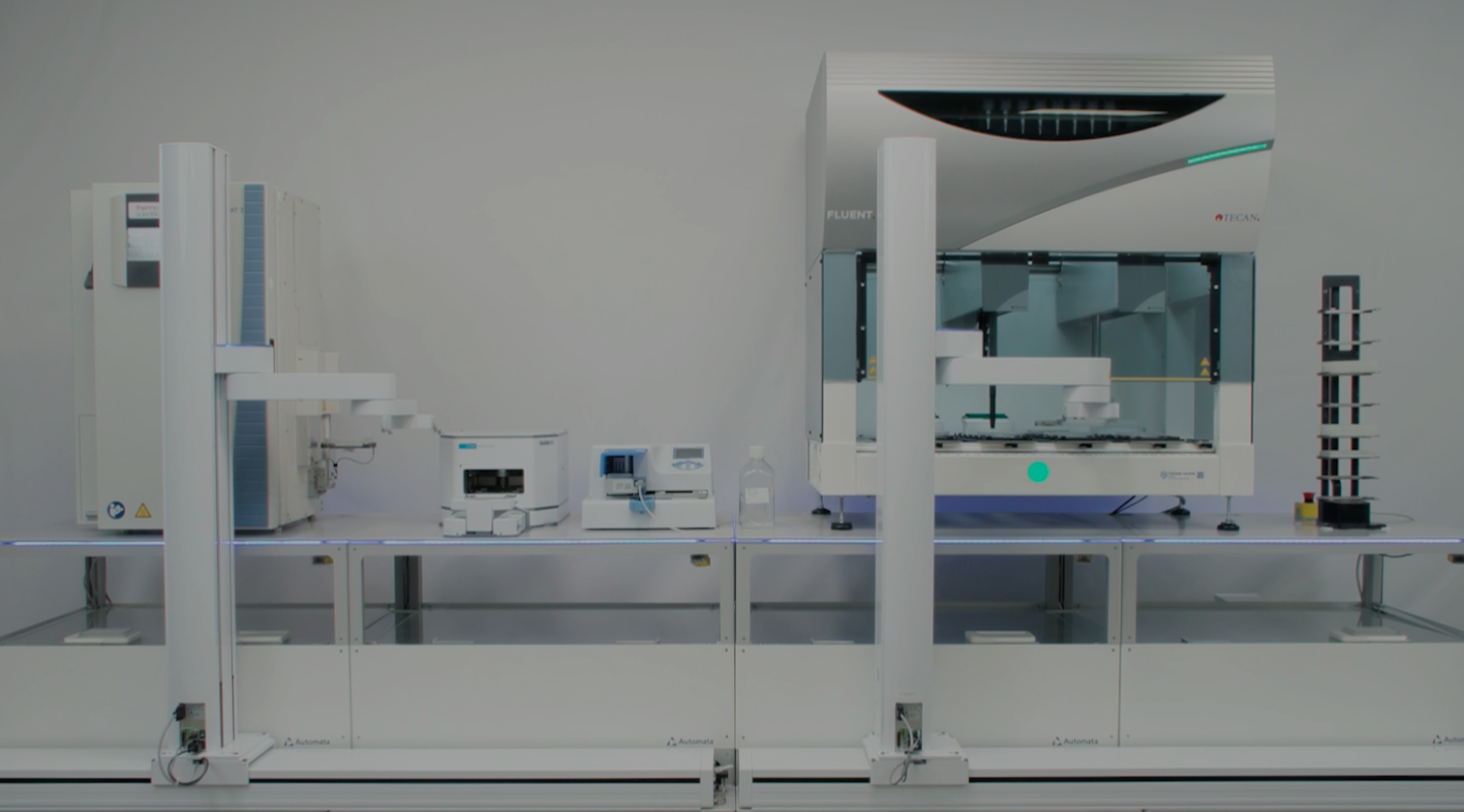 Address increased genomics testing demand in public healthcare
3x throughput increase
70% cost reduction per test
No high CAPEX or additional hires
Integrates with existing liquid handlers
Book a call
We'll be in touch shortly to confirm the best time
Inspire progress like The Royal Marsden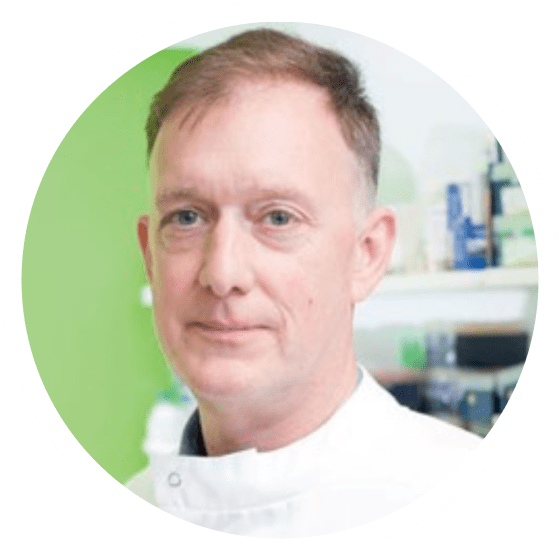 Top 5 cancer centre in the world, Royal Marsden, partners with Automata for testing
"Thanks to Automata's innovative robotic technology, this UK-first clinical diagnostics installation will transform genomic testing at The Royal Marsden by streamlining our processes, substantially increasing our capacity without compromising accuracy."
Professor Michael Hubank, Scientific Director of Clinical Genomics at The Royal Marsden NHS Foundation Trust
Integrated automation
CANCER PANELS
Complete workflow automation from multiple sample types.
Non invasive prenatal testing
End to end processing of samples from whole blood to sequencing.
Genomic Testing for Rare and Inherited Diseases
Multiple test types can be scheduled on the same workcell.
The complete lab workflow automation platform
How it works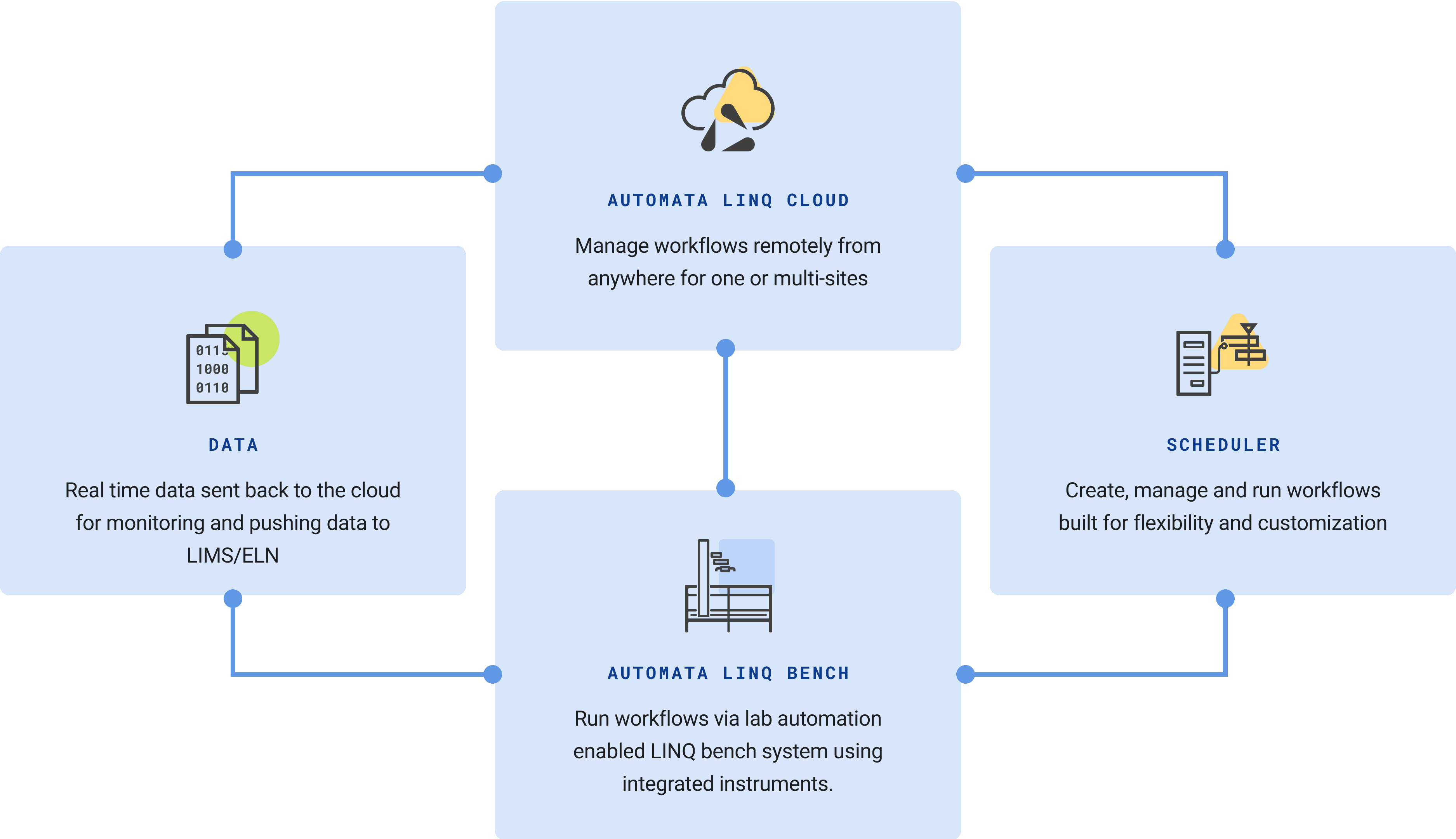 Explore how our system enabled a clinical genomics laboratory to add 50K screenings annually, covering its cost through a 70% per-plate cost reduction
Nucleic Acid Extraction from FFPE, blood and Bone Marrow
Extraction QC
Pre-PCR library prep for cancer panels
Post-PCR library prep
Library QC
Library pooling
This customer already have two large liquid handlers and a plate reader with no integration. Regular manual movement between instruments was conducted by scientists, and the lab was unable to expand due to space and staffing.

Automata robotically and digitally connected their workflows, enabling full end-to-end automation. LINQ benches optimised space through configuration around corners and pillars, and optimising the use of vertical space. By maximising instrument capacity, this lab was able to benefit from a threefold increase in throughput and a 70% reduction in cost per plate. With LINQs modularity, flexibility was retained, and the lab is now ready to change workflows, sample types, and instrumentation as they need.
Your partner in automation
Public healthcare often struggles with automation due to a knowledge gap. Automata, with the market's largest support team, ensures continuous success.
Our dedicated customer success managers and engineers work closely with your facilities team to create a tailored lab solution.
And we don't stop at installation. We provide a comprehensive training programme, empowering your team to operate and adapt the system any time while our field services team are ready for rapid, on-site or remote support.
Our respected clients