Thanks for having us, SLAS 2023!
Missed us at SLAS San Diego? There's still time to book a virtual demo
And just like that, SLAS 2023 is over!
Over the last four days, we've spoken to thousands of people from all different backgrounds, all kinds of labs and all levels of automation experience.
At the biggest SLAS to date, there was unbelievable innovation on display, including some incredibly exciting technology that shows just how cutting-edge the lab automation industry is today. It was clear from the buzz in the air that there is an ever-increasing appetite for automation to facilitate the pace of innovation within the Life Sciences, both in the US and the world.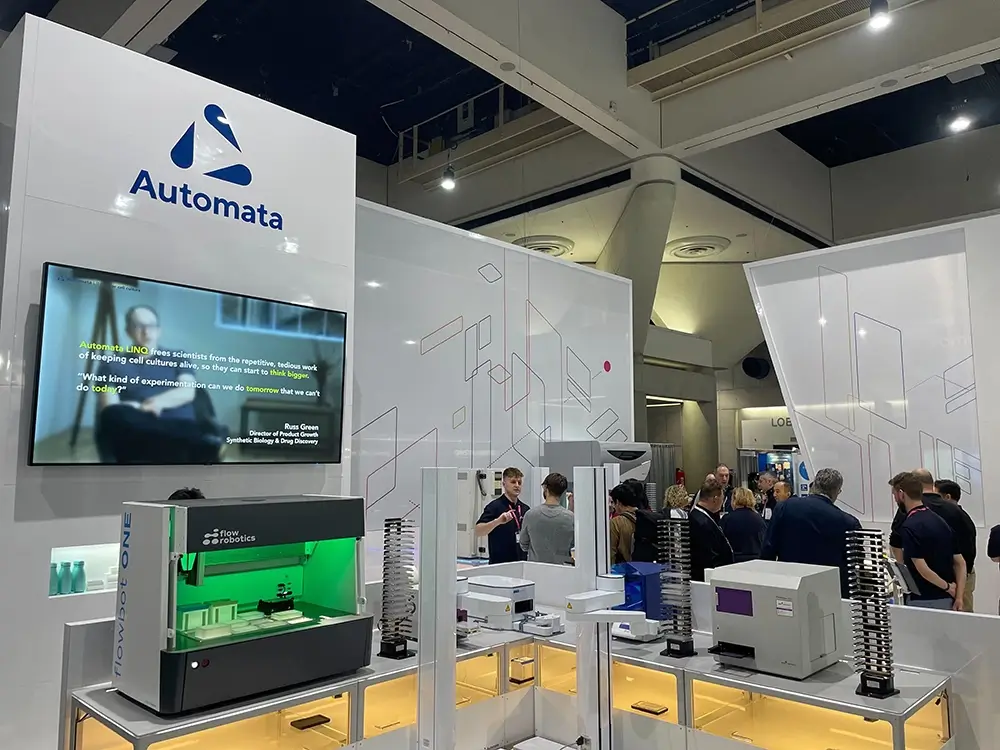 This year's SLAS was particularly special for us, however, as we were announcing the launch of our brand-new lab automation platform, Automata LINQ. For the first time ever, we were able to run demos of both cell culture and genomics workflows, which hundreds of you came to see.
Automata was also excited to announce our presence in the US, as we were thrilled to share this week that we have opened our first US office in Boston. With this expansion, we will empower pharmaceutical and biotech companies, academic institutes, core testing labs and contract development and manufacturing organisations ( CDMOs) in the US to realise the benefits of open, integrated automation.
Meet AUTOMATA LINQ
If you weren't able to make it to SLAS this year, or just didn't have time to stop by our bench, no worries.
There's still plenty of time to book a virtual meeting with one of our team where they will run you through the LINQ platform, made up of a unique laboratory bench, with integrated automation capabilities and accompanying powerful, proprietary lab orchestration software.
Book a meeting with a member of our team