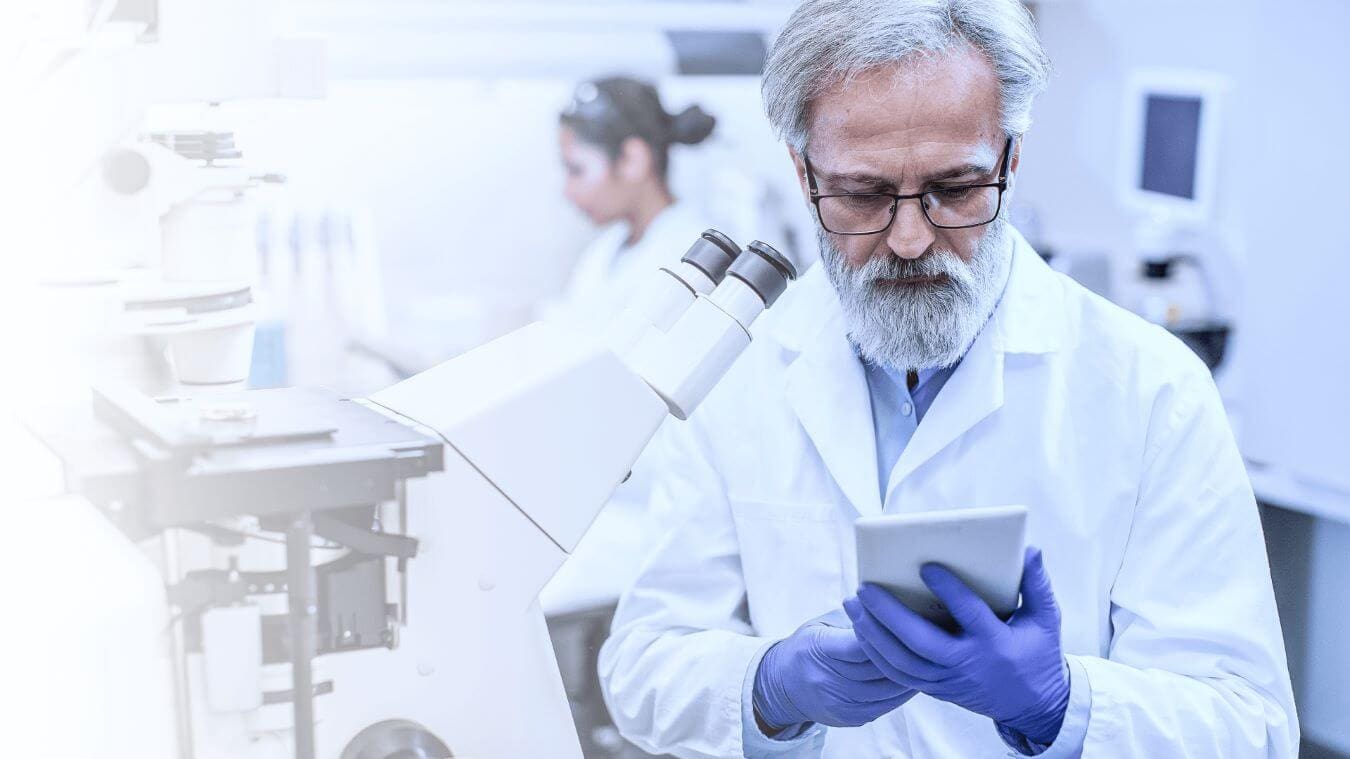 The journey to the automated cell biology lab of the future
How to design an automation roadmap that's achievable, impactful, and futureproofed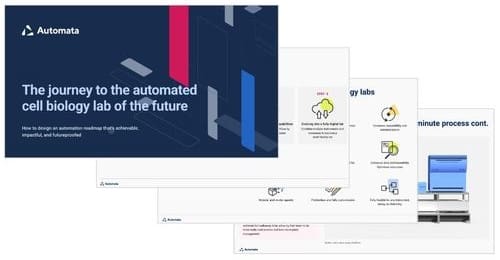 The idea that open, integrated automation can revolutionise processes at an enterprise level is far from new. On factory floors around the world, humans and robots are working side by side every day.
However, where car manufacturers are about consistency and predictability, labs are about discovery and change. This is why many in the life sciences industry have hesitated to borrow such rigid production techniques.
We're delivering a new approach that facilitates the repeatability, scale, quality, throughput, and efficiency enjoyed by factories, but with the flexibility and adaptability demanded by labs at the cutting edge. The insights we've gained can improve labs' results, increase efficiency, and free scientists from repetitive tasks, revolutionising how they work and innovate today.
If you're ready to begin your journey to the fully automated cell culture lab of the future, download this eBook to discover:
Lessons from manufacturing
Considerations when automating cell biology labs
How to begin building an automation roadmap
The benefits of end-to-end workflow automation
Cell culture labs should focus on maintaining an aseptic and sterile environment to prevent the contamination of cells. LINQ can operate completely automated workflows across systems and even rooms while maintaining the sterility required, so while it's sensible to consider automation plans before setting up your lab it isn't essential; we can work with both new and existing setups. Alongside environment and instrumentation, consider how many people you need to work in the lab, sufficient worktop space and storage, access to consumables and waste management. Call us for advice if you're in the process of setting up a new lab space.
Maintaining an aseptic work area for cell culture is the number one requirement for cell culture labs. Standard lab equipment and consumables will be required, but seek advice if you're setting up a new lab and don't know where to start – new labs have a great opportunity to explore innovations in instrumentation as well as focusing on efficiencies and creating great work environments.
Cell culture labs typically feature some basic instrumentation, such as: incubators, inverted microscopes, centrifuges, water baths, laminar flow hoods, hemocytometers, consumables, dispensers and plasticware, and finally, automation integrations. Setting up a new lab is the perfect time to think about automation, however, systems like LINQ can work with most instruments and lab layouts. We can work with designers to create fully automated cell culture labs from scratch or help you automate your current lab.