Automate the manual steps in media exchange
Give your team time back to fully focus on their work with the LINQ automation platform
Automata love a challenge, and they let the science drive their engineering which is absolutely key. We found that with other companies, they would not bend their engineering for our science, yet the science is the most critical thing when it comes to biotech
Trusted by top labs
Media exchange is an incredibly intensive process, often requiring cell culture lab workers to check in every 15 – 30 mins on their cell's progress. Combined with transferring items between equipment manually and waiting for instruments like centrifuges to finish running, weekend and evening work is often necessary to ensure cells remain viable and healthy.
By automating critical steps in cell culture workflows, human error is hugely decreased and your team is empowered with time away from the bench top.
Automata LINQ is an open lab automation platform that can fully automate media exchange:
Attendance is reduced from every 15 – 30 minutes to every 2-3 hours, allowing scientists to focus on research and analysis instead
The potential to develop multiple cell lines at the same time is unlocked
The risk of human error is reduced while viability, traceability and repeatability are increased
LINQ works with existing benchtop equipment and protocols, and downtime for implementation is minimal
An example cell culture media exchange workflow integrated and automated by LINQ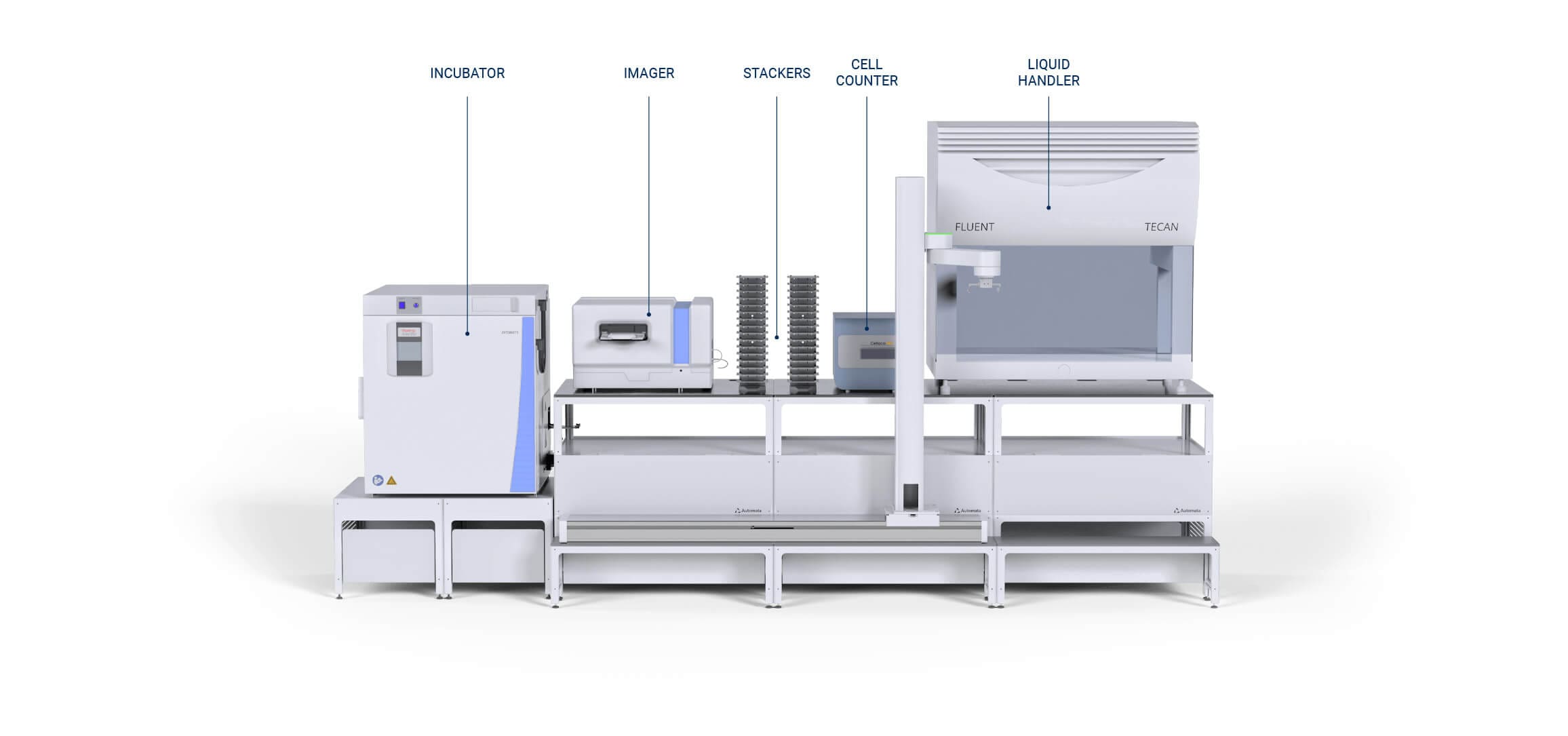 The impact of LINQ
Unlock your potential
Scale your lab's throughput, while you deliver more and better quality data with open, integrated automation.
Unlock your People
Eliminate repetitive manual steps and out-of-hours work empowering your people to focus on what really matters with truly hands-free automation.
Unlock your space
Reap the rewards of lab automation today, without disrupting your current lab space or your existing staff.